1763-66 French flintlock pistol
.
Loyalist Arms & Repairs is pleased to introduce our new 1763-66 French pistol.
The new French pistol, introduced in 1763 was shortened somewhat in 1766, to lighten it and make it more manouverable.
.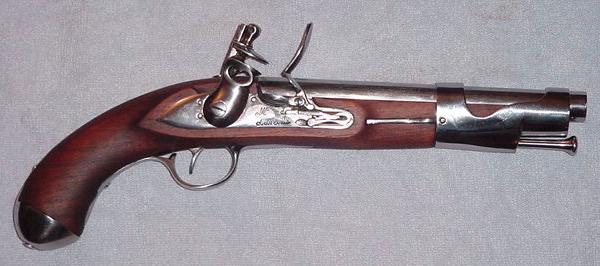 This pistol, was one of the most popular to be imported to the Americal colonies during the American Revolution.
The American patriots favored this pistol for its sturdy design, ease of disassembly, and it's reliability.
Barrel is 9" long in 66 cal. Hardware is all iron, however brass is available,(special order), for sea service and some dragoon units.
The script, "

M 1763

" is engraved on the breech section of barrel.
.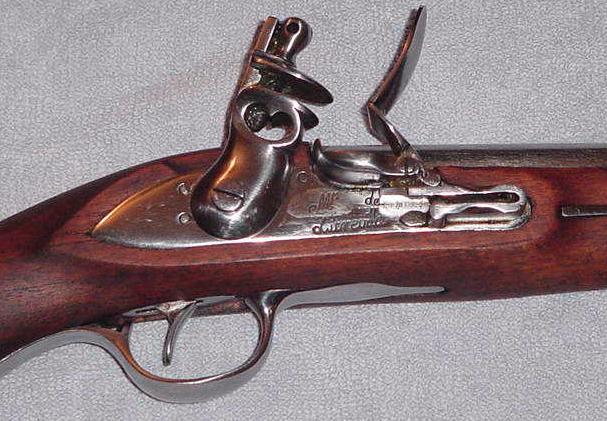 Details of trigger guard and lock assy.
.



Left side of pistol.
.
This pistol will be appropriate for Am. Rev. War, French Revolution, 1812, and Napoleonic period.
This pistol was used by American, French, and other European mounted units, as well as officers, and Navy.
Private purchases were also frequent.


***These pistols are very close in design and appearance to the US NORTH 1811 & 1816 Navy pistols.***




With slight modifications, they could be made to resemble the North pistol even closer.




.




Price is $399.00 US / $533.00 Cdn.




Order your's today!!




.


return to mainpage