1

1768 French Infantry Musket
Loyalist Arms is pleased to introduce the 1768 French Infantry Musket.
Due to popular demand.....



Click on pictures for close ups.
The 1768 musket, (as it is referred to by many collectors), is actually a slightly modified version of the 1766 infantry
musket, which is in turn, a lightened version of the 1763 model. The only distinguishing characteristic of this model
is the addition of a lower barrel band retaining spring to the 1766. These muskets were used throughout America
during the Revolutionary war.
Over 100,000 arms were sent from France, to the fledgeling American colonies during the conflict, and many of
these muskets were included in this number.
This particular model was chosen by the new republic to copy for the famous 1795 US musket.
This is the reason that we chose to develop the 1768.
The 1795 US musket will soon be released by Loyalist Arms.


All hardware is iron.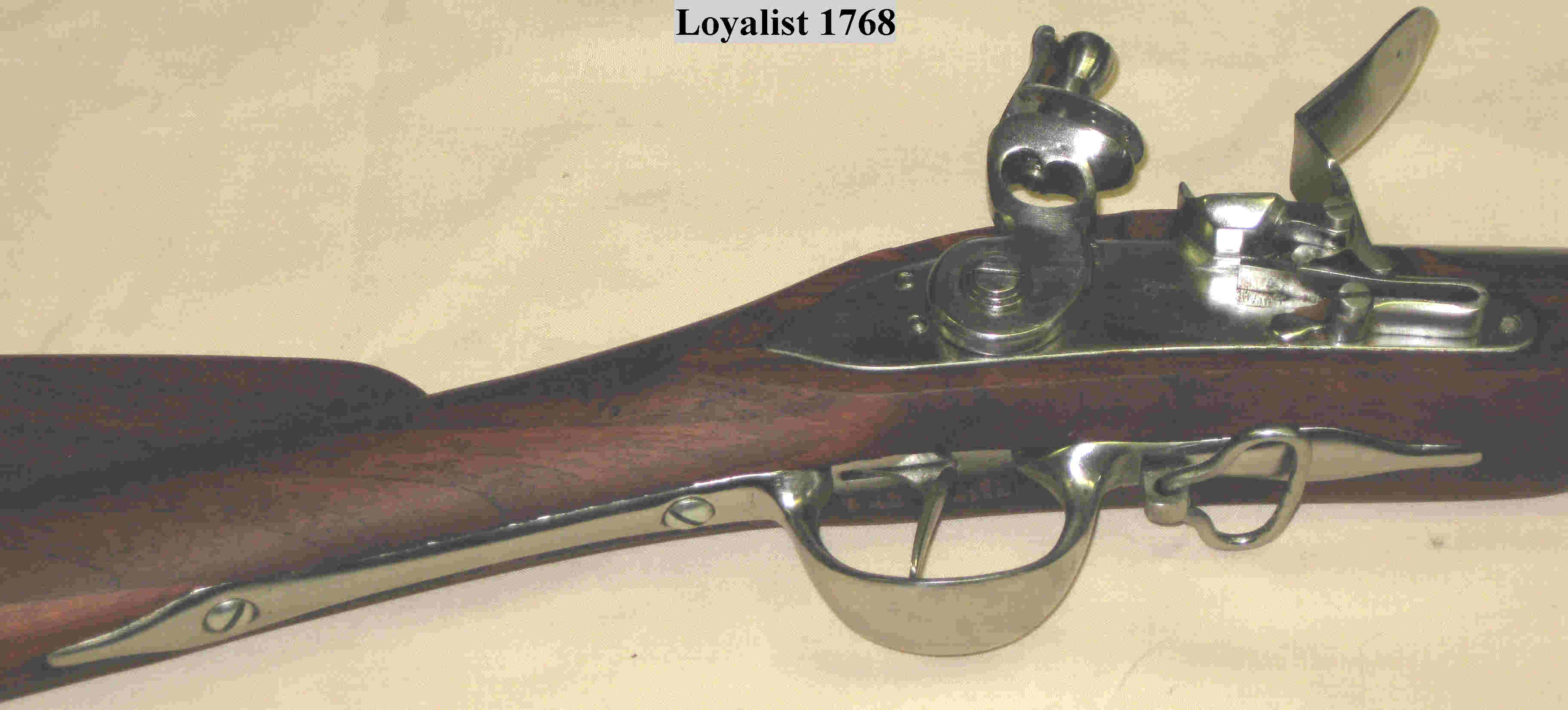 Detail of lock and correct style trigger guard.
Lock is identical to the M1766 musket.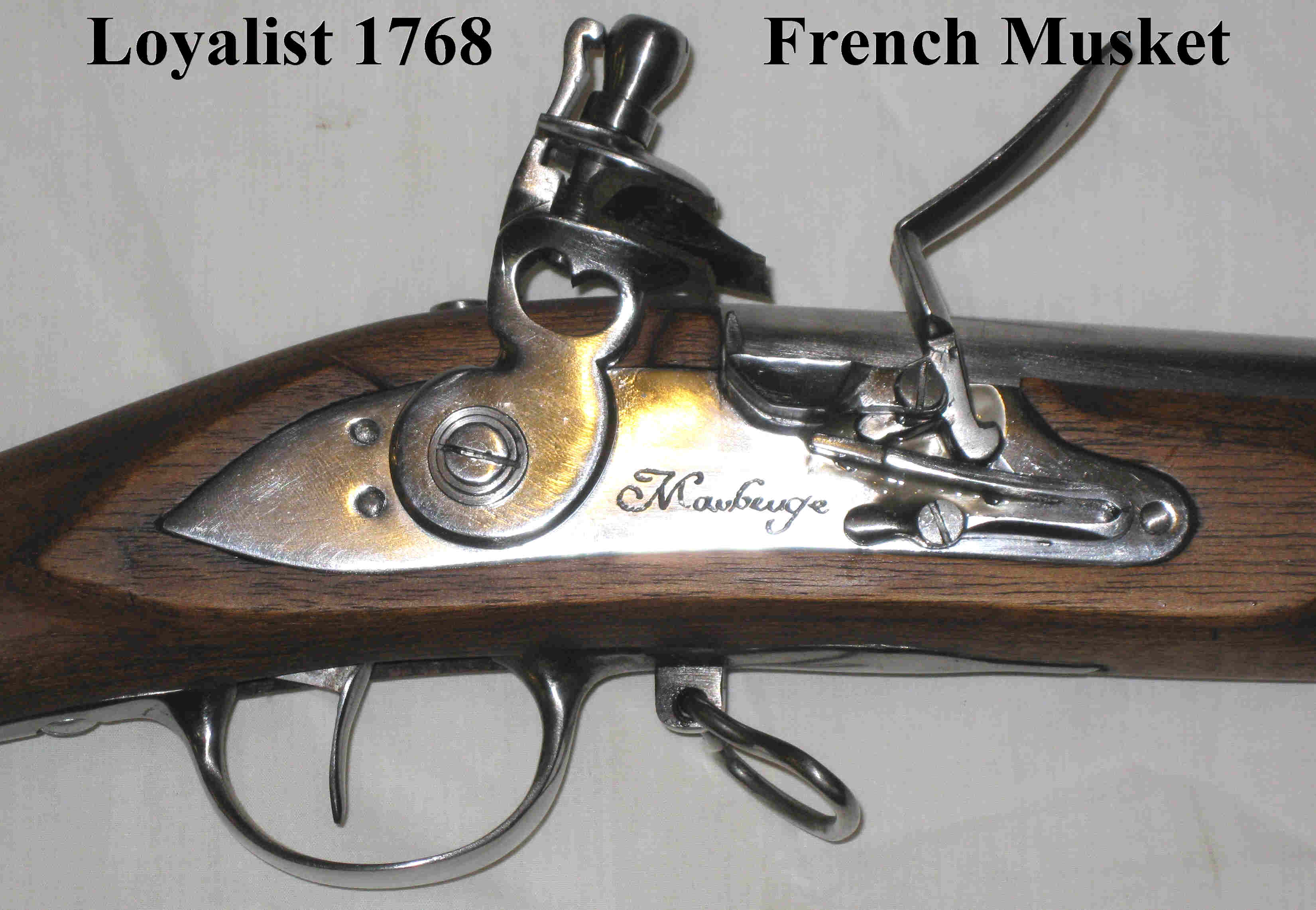 Close up of lock assembly showing "Maubeuge" script.
Originally, the Maubeuge markings are more common than the "Charleville" signature.
This Maubeuge signature gives our model a very unique identification.
-------------------------------
This is a beautiful, slender musket that is also very well balanced for it's length.
Has proper bottom mounted bayonet lug, as well as button head rammer.
Bayonets are available for these muskets @ $64.00 US/$85.00 Cdn.

SPECS:
Barrel length: 44 3/4 inch
Caliber: .690, (use .675 ball)
Overall length: approx. 59 3/4 inch.
Weight: Approx. 9.4 lbs.
Assembled exclusively for Loyalist Arms by our factory overseas, and we do all the finish work here in Canada.
Shipped with loading and proofing data and our excellent warranty.
Price:
$697.00 US/ $850.00 Cdn.