1777 French Infantry Musket
Loyalist Arms is pleased to introduce our version of the famous 1777 French Infantry Musket,
commonly called the Charleville for Summer of 2009.


Click on pictures for close ups.
The M 1777 musket was used by some of Frances' troops in America, toward the end of the American revolution and
throughout the French Revolution and Napoleonic era in Europe and abroad.
Due to the sheer numbers of this arm and the fact that it was used all over Europe, several other countries copied this
design, such as Prussia, Russia, Belgium and Austria. Even Eli Whitney copied this design for muskets he was
contracted to produce for the US military.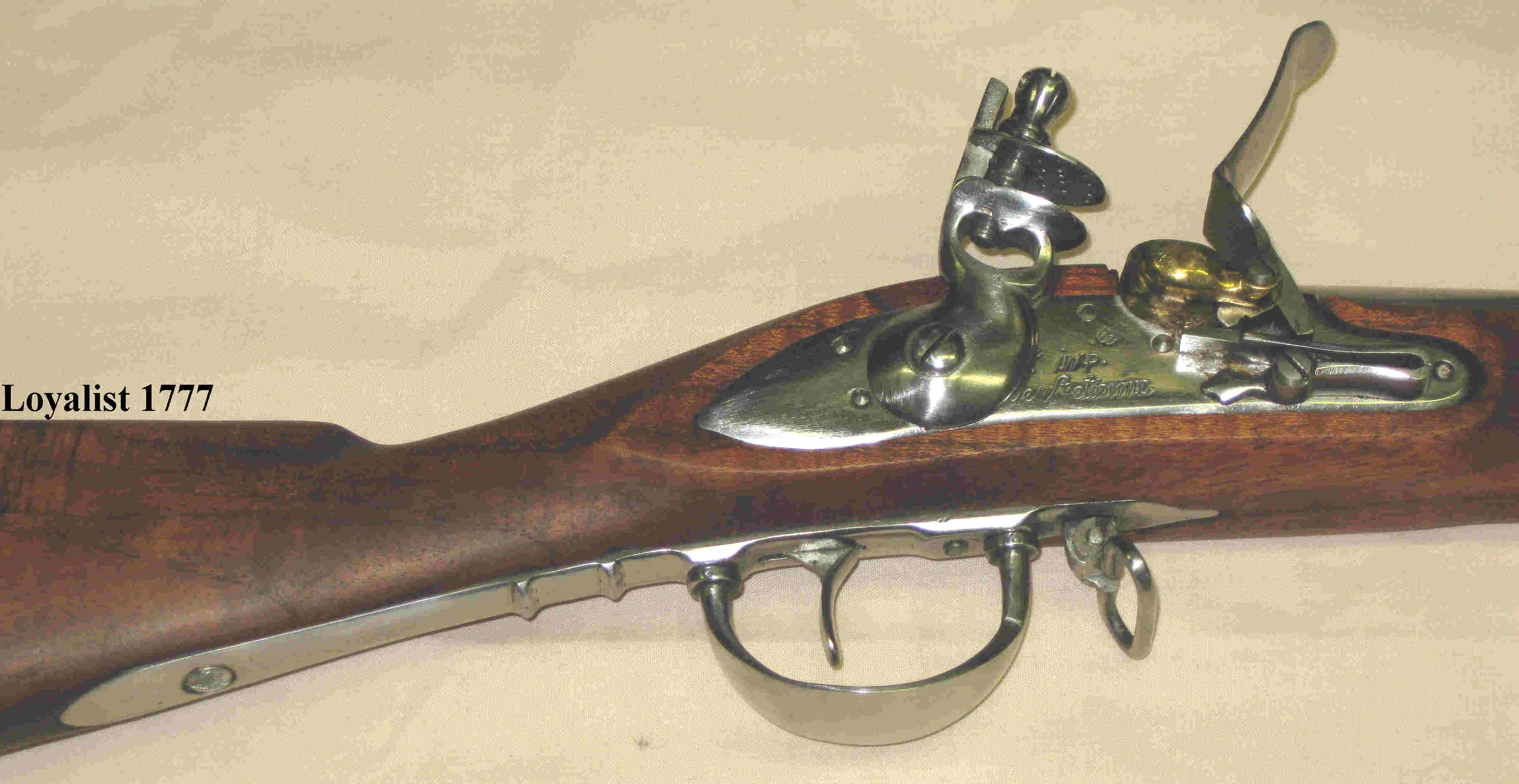 Detail of lock and correct style trigger guard.
Although commonly referred to as the "77 Charleville" our model has St. Etienne markings on the lock plate.
There were several armories in France that produced these muskets.
In the 1830's, many of these muskets were converted to percussion and were used from Africa to America & the Crimean.
This is a beautiful, slender musket that is also very well balanced for it's length.
Has proper bottom mounted bayonet lug, as well as trumpet rammer and cheek piece on left side of stock.
Bayonets are available for these muskets @ $64.00 US/$85.00 Cdn.

SPECS:
Barrel length: 44 3/4 inch
Caliber: .690, (use .675 ball)
Overall length: approx. 59 3/4 inch.
Weight: Approx. 9.5 lbs.
Assembled exclusively for Loyalist Arms by our factory overseas, and we do all the finish work here in Canada.
Shipped with loading and proofing data and an excellent warranty.
Price:
$697.00 US/ $850.00 Cdn.