Double Barrel Percussion Fowler

This double barrel percussion shotgun is copied from a British style fowler of the mid 19th C.
Hardware is blued iron. Barrels are 36 inches long, in 12 ga.


Left side view, showing sling swivel, lock mortise design and cheek piece.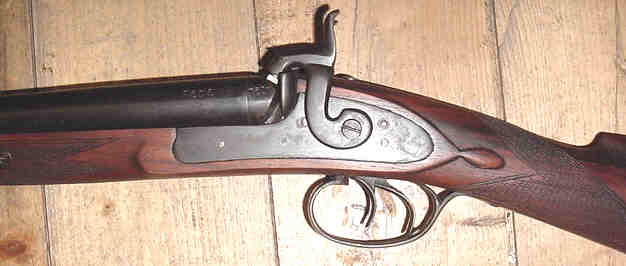 Closeup of lock and detail of checkering of forearm and wrist.
Since these items are a new offering by our company, there is presently, a limited supply. Please inquire on availability.
Proofing and loading data sent with all muskets.
6 month warranty on all moving parts and 1 year on all springs, free parts and labor.
Order yours today.
Price:
Inquire