Loyalist Arms is pleased to introduce our version of the Fusil Boucanier Musket,
commonly called the Buccaneer Musket for 2022.


Click on pictures for close ups.
The Buccaneer musket was produced by several European nations from the 17th-early 18thC.
This one, is a Dutch model, produced for the navy, as well for colonial trade.
It is pictured with a Kentucky rifle to give this long musket a sense of scale
These muskets were not made for pirates but rather, made famous by the pirates/buccaneers who captured and traded for them.
A more accurate description for this arm would be a Trade gun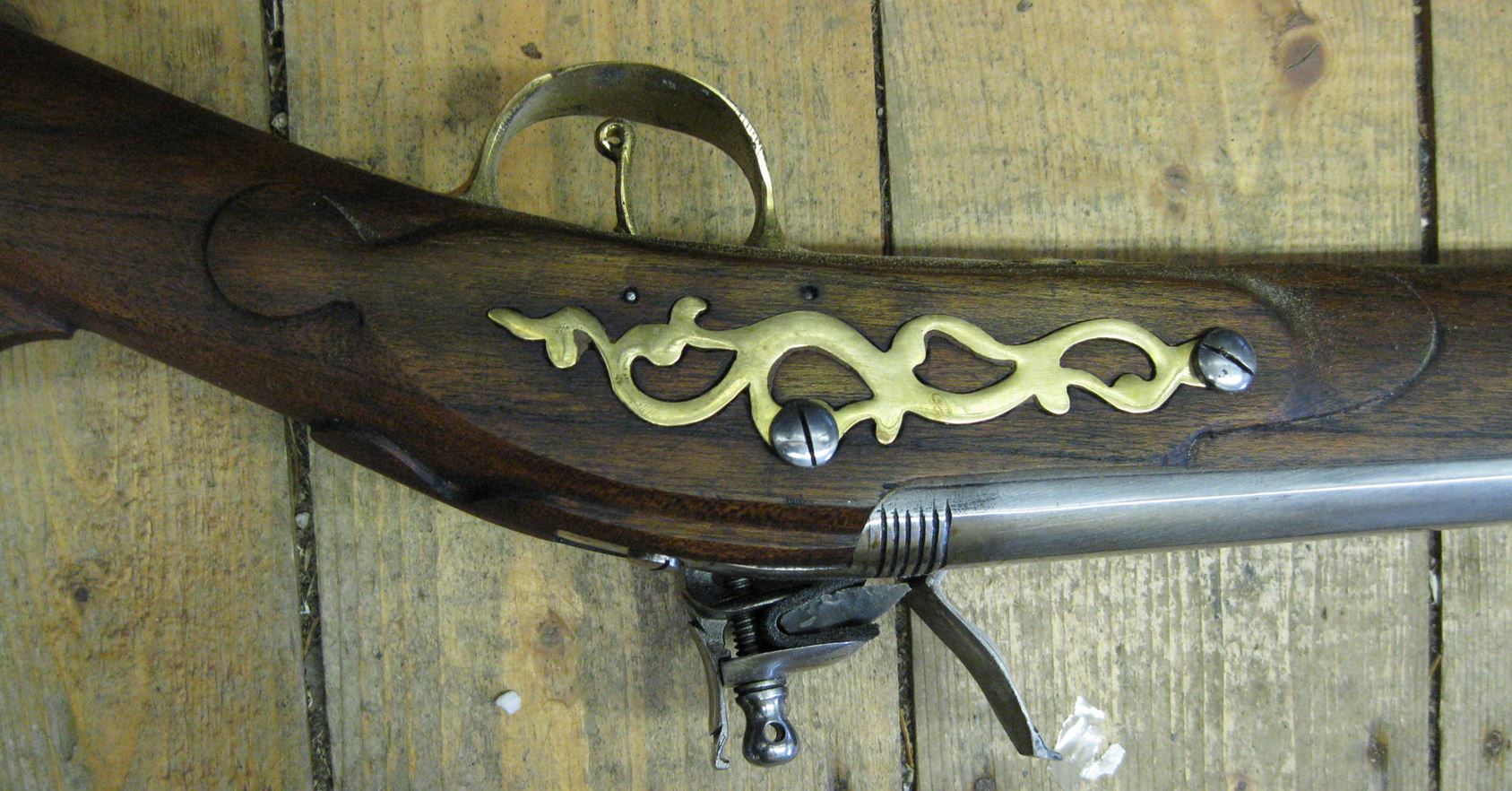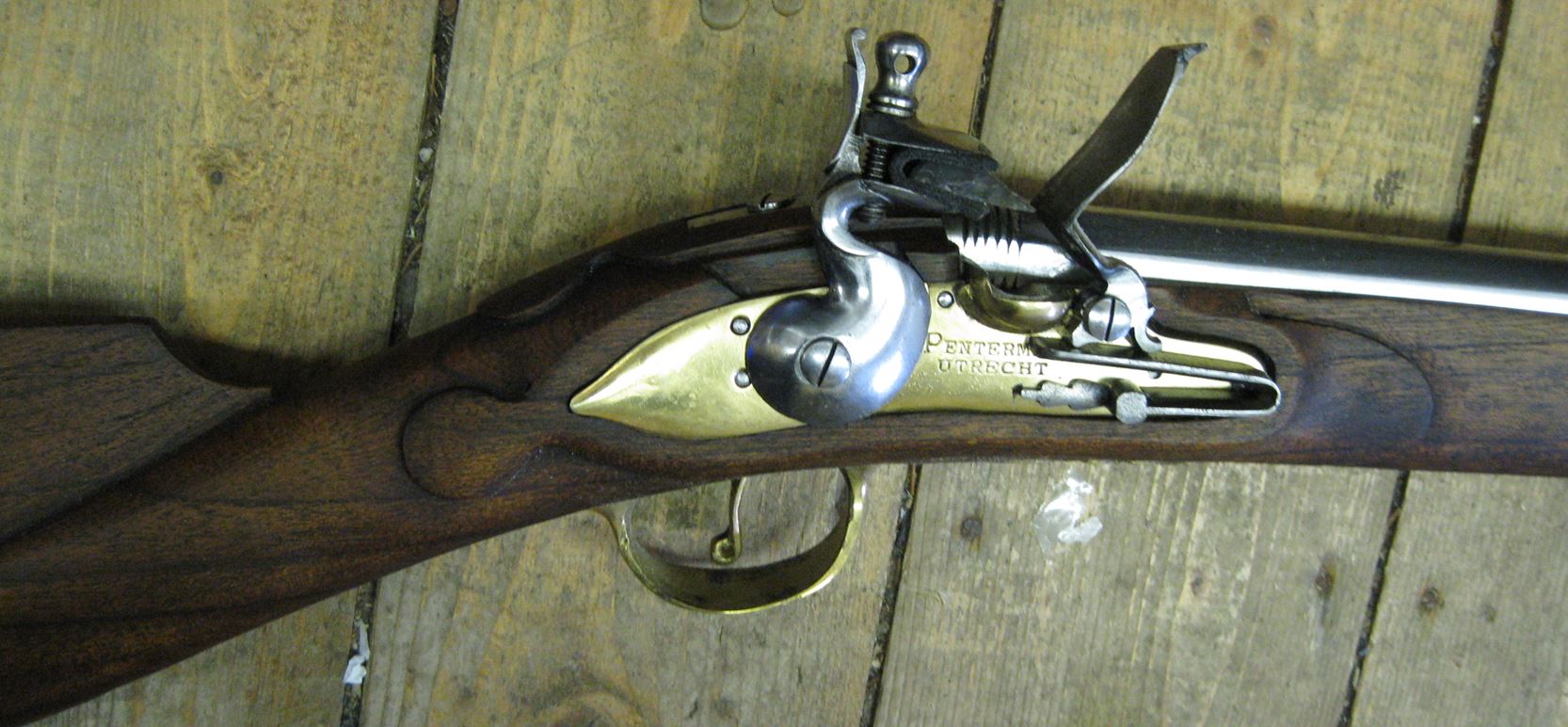 Detail of typical 17th Century lock with Dutch markings but without bridle, and correct style trigger guard.
Although commonly referred to as the " " our model markings on the lock plate.
Although many small armories throughout Europe produced these muskets, two of note were Nantes and La Rochelle in France.
During the early colonial era, these muskets could be found from India to the Americas.
This is a long, slender musket that is also fairly well balanced for it's length, due to the deep, heavy butt.
It is pictured with a steel rammer however production models will have wooden ones.


SPECS:
Barrel length: 56 inch, octagon to round
Caliber: approx.690,

Weight: Approx. 10.5 lbs.
Assembled exclusively for Loyalist Arms by our factory overseas, and we do all the finish work here in Canada.
Shipped with loading and proofing data and an excellent warranty.
Price:
$ contact us for current availability and pricing $.