Short Land Model Brown Bess
ALSO REFERRED TO AS THE 2ND MODEL
After many years of demand from our clients, Loyalist Arms & Repairs is proud
to announce our affordable 2nd model Brown Bess .

We decided that if we were going to produce a short land Bess, then we would have to start from scratch
and copy originals, rather than using another reproduction to base our model on.
Many of the repro. 2nd model Bess' in the market place today, do not follow the same dimensions as the originals.
We have copied an original 1768 model from our own collection for a correct pattern.


click pictures for more details....
The Short Land pattern, as the name suggests, is a shortened version of the 1756 Long Land model. Some slight
modifications done to lighten and reduce the cost of producing this musket were as follows:
Shorten the tang on the butt plate, reduce the amount of relief carving on the stock, shorten barrel & stock, and
flatten the side plate.
It is interesting to note that the Long Land was still produced in smaller quantities until 1790.
The Short Land was accepted by the ordinance board in 1768 and was issued, starting in 1769 until stocks ran out
in the early 1800's. This model was used from the mid-end of the AM. Revolution, right into the Napoleonic era.
The Short Land did not have as long a life span as the Long Land, as it was quickly superceded
by the EIC model, (3rd model), Bess in 1793. The 1768 model Short Land, (2nd model), was modified slightly in 1777,
due to demand during the American Revolution period, as Britain was fighting wars with several other nations at
the same time. The British ordinance board decided not to have lock plates dated after 1764, so it would be
nearly impossible to find a 2nd model with a dated lock.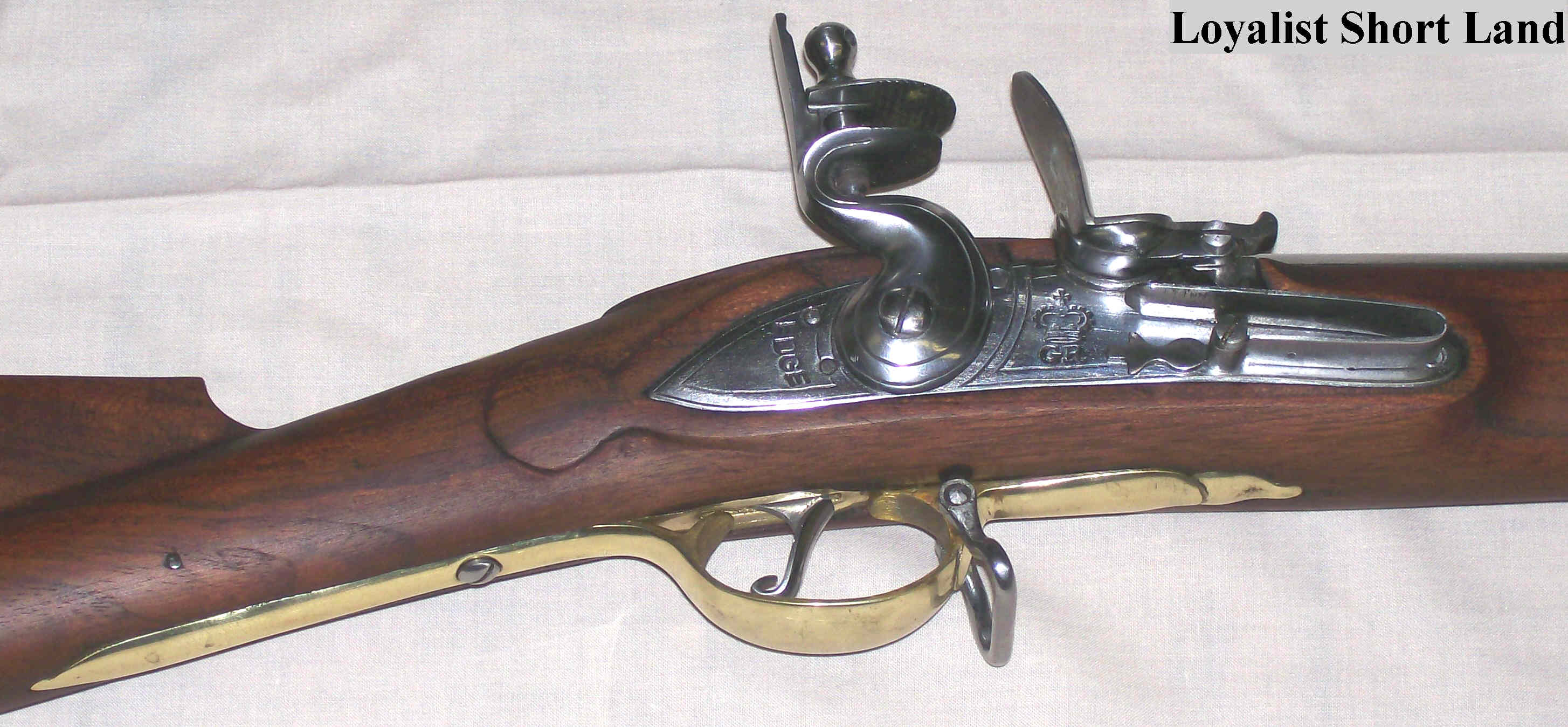 Close up of lock area. (click pic.).
You will notice that our model has no date stamped on the lock plate, as the originals. Correct style trigger guard, trigger and
frizzen spring are features of our model.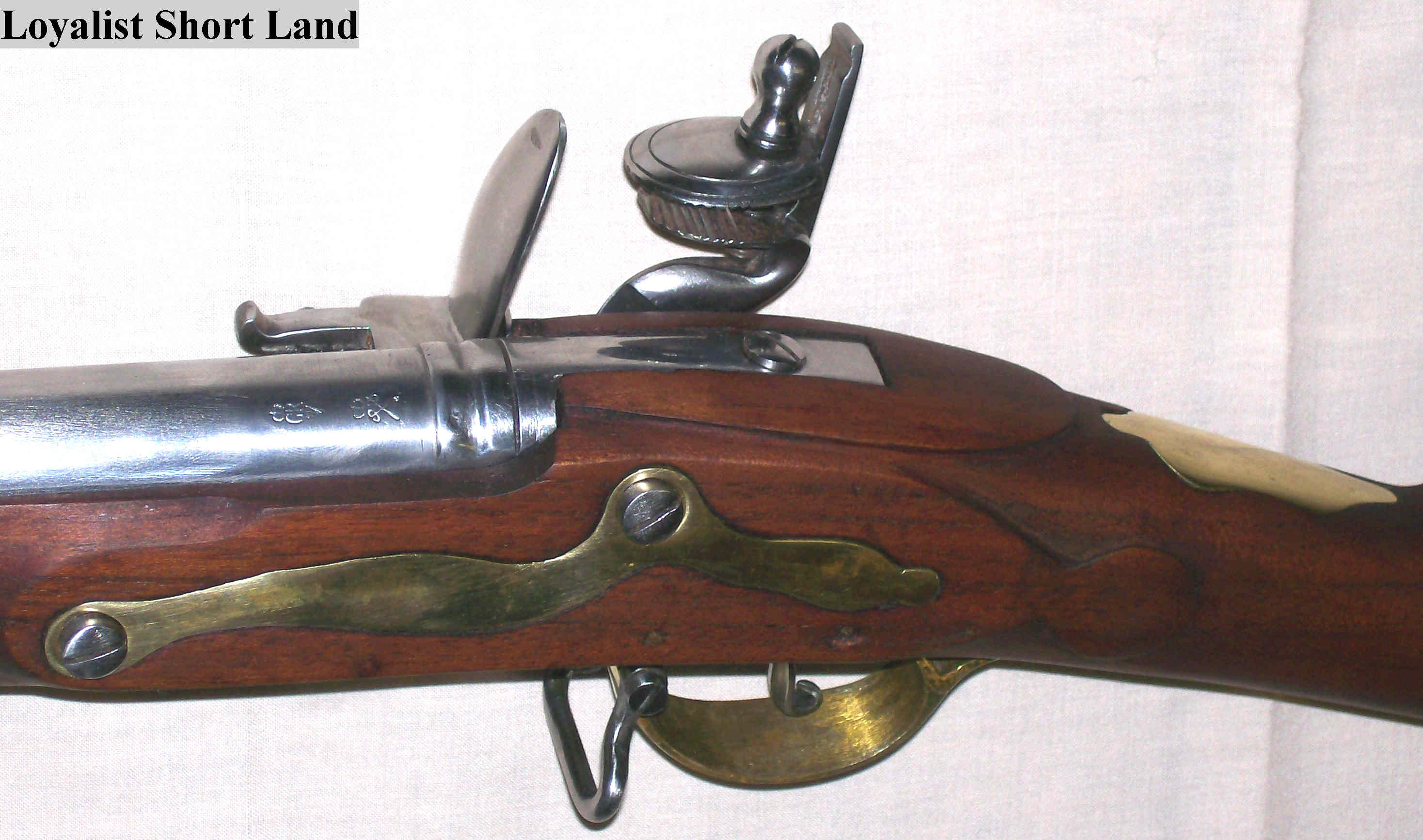 Left view, showing flat side plate and markings on barrel. (click pic.).



Barrel is 42" long in .75 cal.
We have BAYONETS w. correct scabbards for these muskets on hand @ $60.00 US / $80.00 Cdn.


Top view, showing simplified butt plate.

Caliber is .75, and barrel is 42 inch long.
O.A.L. length, approx. 57 3/4
Approx. weight 10 lbs, (like the originals).
Order yours today.
Price:
US $649.00 / Can. $780.00
Loading and proofing data available for all our muskets. Trigger pull is approx. 14 inch.