Loyalist Arms is pleased to announce our Germanic Wheel Lock pistol.
The Wheel lock firearm was developed in mainland Europe in the 16th Century. Although the German provinces
made these weapons famous, they were very common throughout the continent up to the mid 1600's.
It was the invention of the wheel lock assembly, which made the development of the pistol possible.
Although these arms were very elegant and in some cases extremely ornate, they were very expensive to
produce and had a rather high mainenance mechanism. They were not practical for large armies but proved
very popular for private hunting arms of the upper classes.
In warfare, these guns were used by the upper class cavalry and officers.
These guns were used along side matchlock muskets but were soon replaced by Snaphaunce lock arms.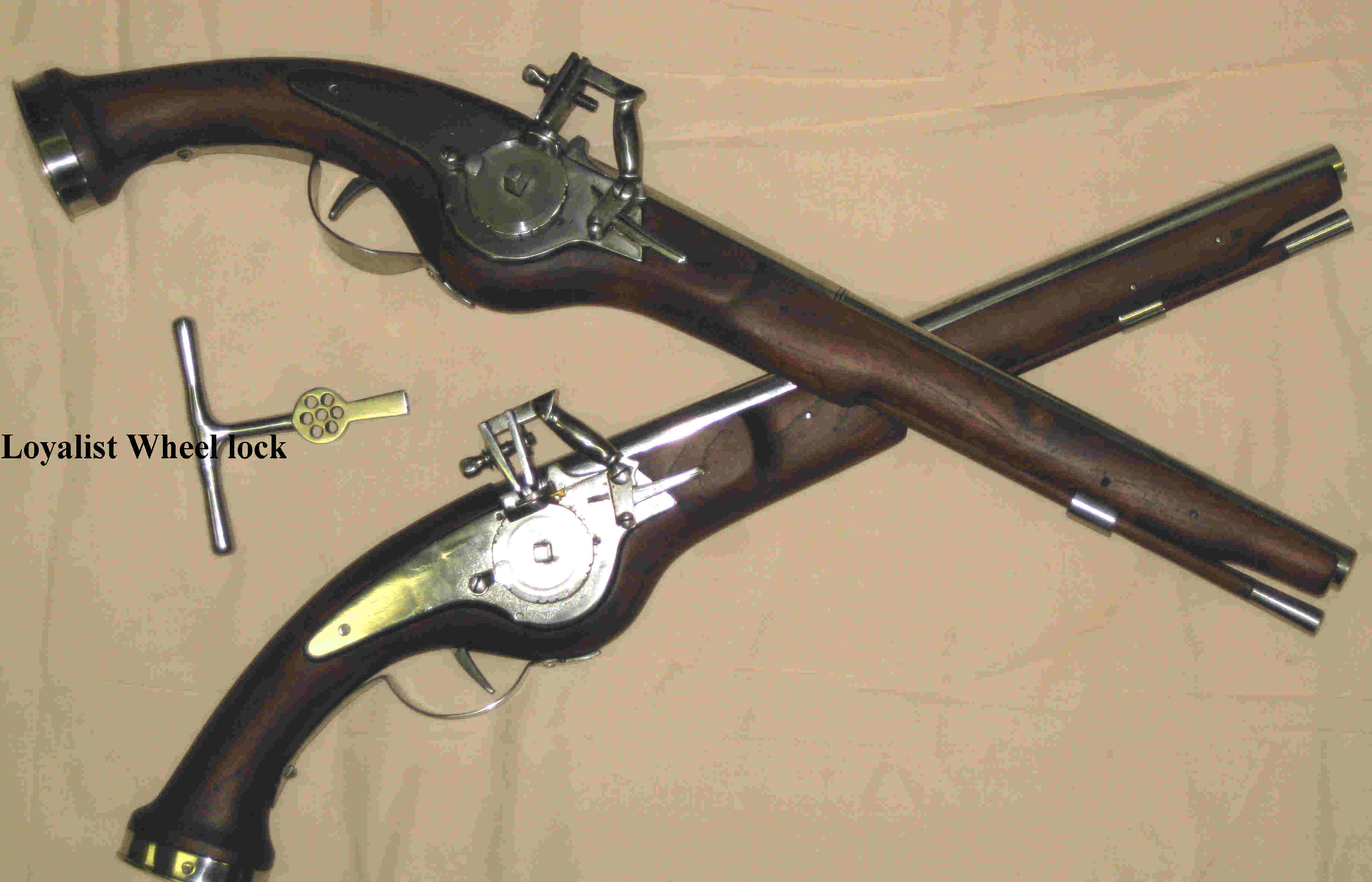 Click pictures for close ups.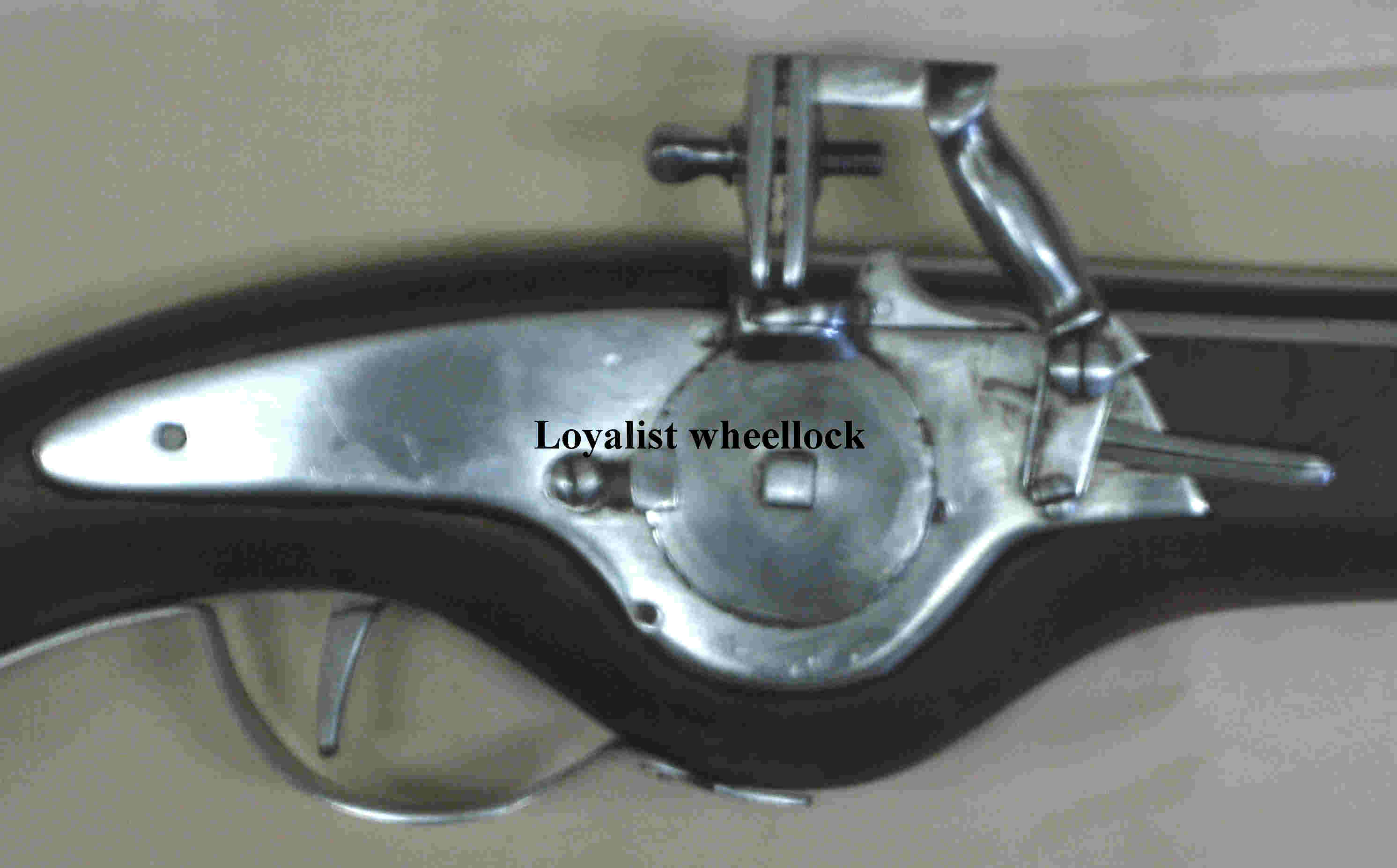 .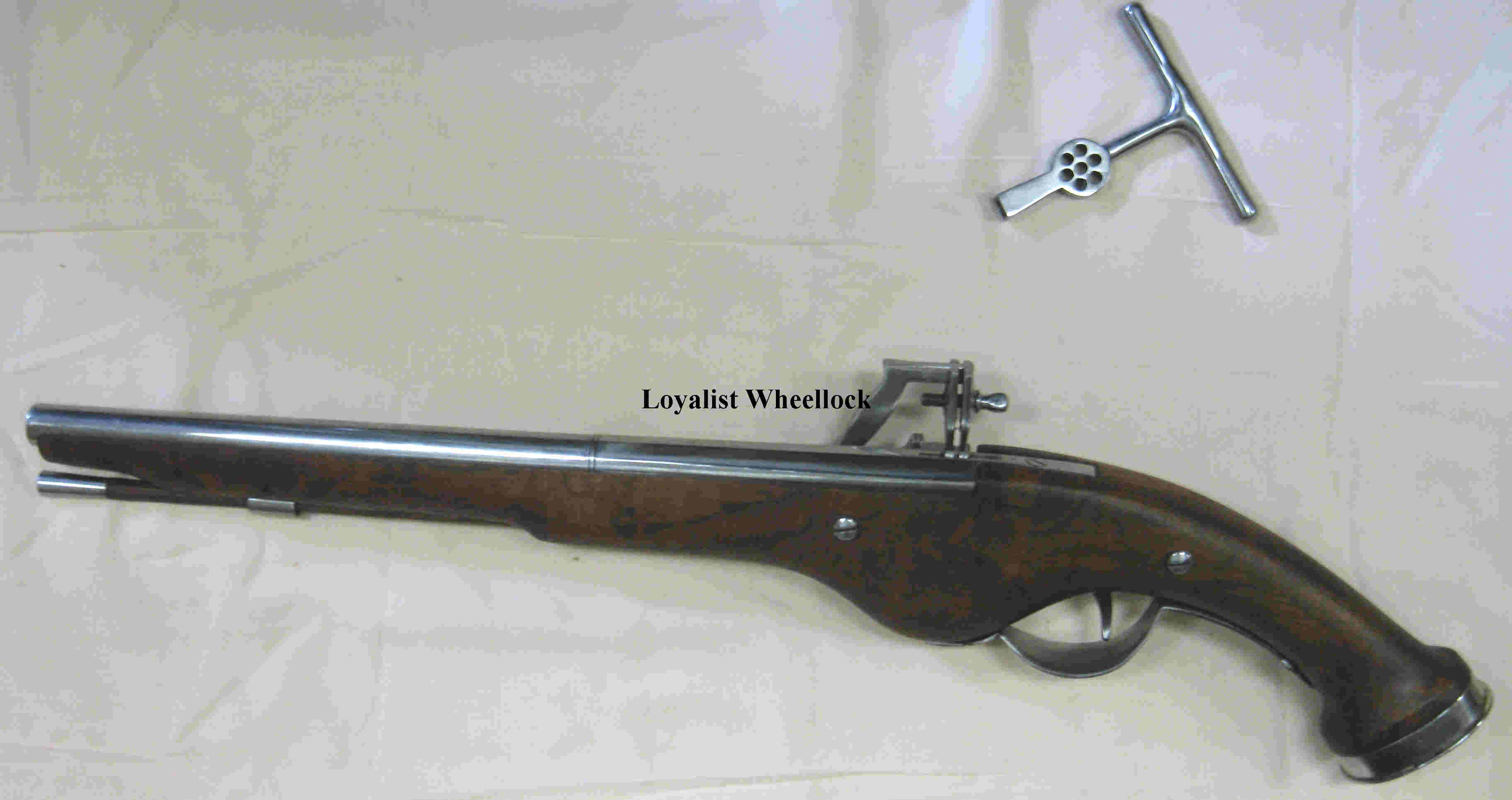 .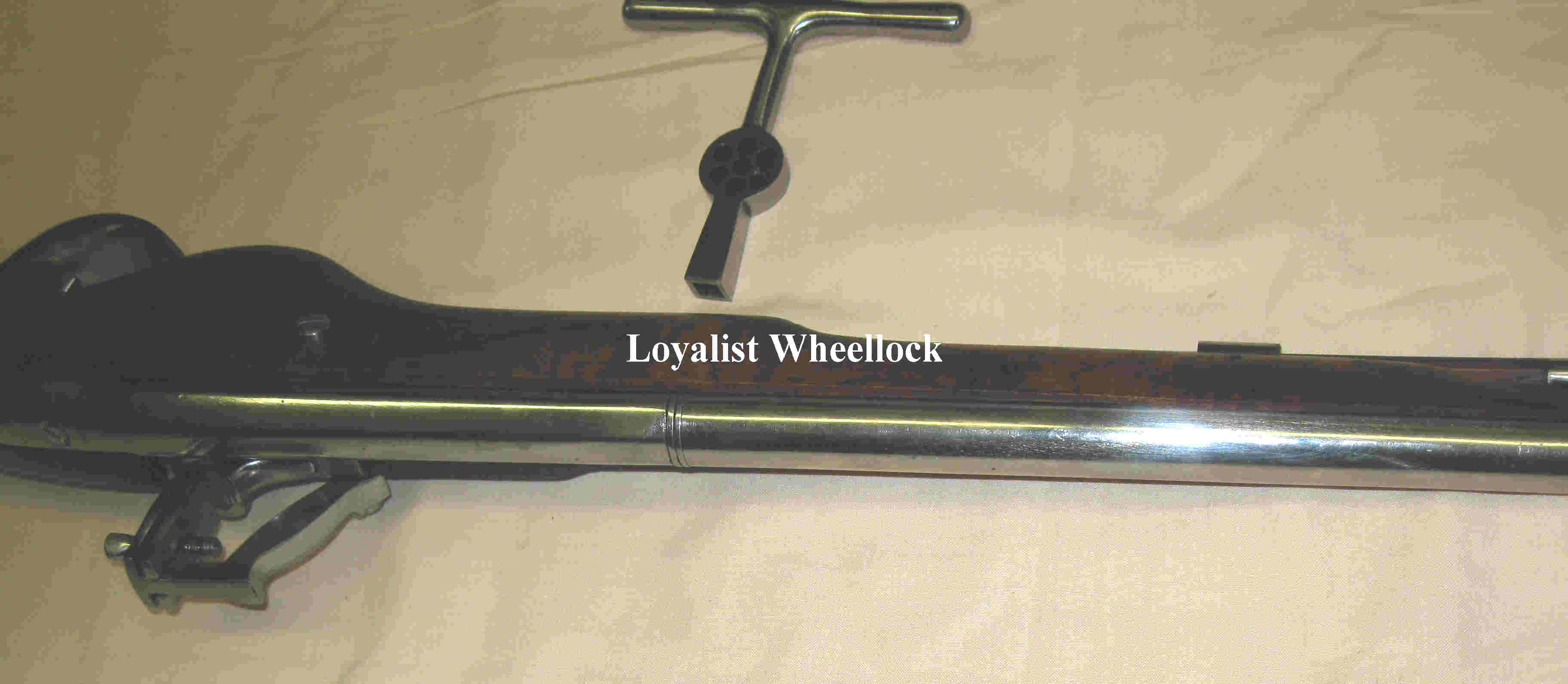 Important note:
This firearm uses Iron Pyrite for the spark. Do not use Flint.
We have a limited supply of Pyrites on hand and are currently looking for a good source for more.
Specs:
Barrel Length; 16 inch. Caliber; .60 Octagon to round w wedding band.
OAL; approx. 24 inch.
Hardware; Iron.
Comes with cocking spanner, (pictured).
Price:
$737.00 US/ $943.00 Cdn.